Long

Term Rental Property

Amazing contemporary apartment. [LTRSV3715]
Type and Location: Apartment/Condo in Kalim, Phuket
Offer Terms: Rental - Longterm
Price: THB 70,000 per month
Beds: Studio
Total area: 89 sq. m.
Minimum rental term: 3 months (Check the availability from HOL3714)
Available Now
Low Season (May-Oct) : 50,000THB/Month
About Kalim
Located just outside of Patong, Kalim benefits from all of the amenities but at a much slower pace. A small, almost always deserted beach is pleasant for early morning or evening strolls. New developments and properties reach back into the hills and enjoy fantastic mountain and sea views. High end restaurants have made Kalim a more exclusive area and a foodies delight.
CLICK HERE TO VIEW STREET VIEW
This upscale and contemporary property offers relaxed apartment living in a tropical resort environment. Located behind the spectacular glass-walled restaurant, residents of the property are steps away from the best dining around and enjoy uninterrupted sea views. This villa-style resort offers five star hotel services, a huge common swimming pool, tennis court, and a shuttle bus to Patong beach and shopping centres.
The property features an open kitchenette, separate bedroom with attached bathroom, and a luxurious living room and dining area. Fully furnished, the apartment is 89 square metres of total living space with jacuzzi and big terraces giving full advantage of the cool sea breezes and the stunning sea views.
This stunning beachside property is a studio, with the bedroom conveniently partitioned from the lounge. The light, modern kitchen features a breakfast bar and the dining area is adjacent. The tall patio widows roll away to offer breathtaking sea-views from your wooden decked private terrace.
The unique design and unparalleled convenience is what makes this property not only attractive, but also perfect for a single person or a couple. The added bonus of 5-Star communal facilities such as a swimming pool, external jacuzzi, a spa and a high quality restaurant is perfect for those who enjoy the easy life within close proximity to all that you need.
The location at Kalim Bay is also a very interesting feature. This is a peaceful spot which is within walking distance of the ever-vibrant Patong and its restaurants and nightlife scene. You can have tranquilty and local facilities all in one with this unique property.
**Check the availability from HOL3714**
**Unavailable 1 December 2011 - 1 March 2012 (updated on 16.06.11)
Architectural style: Modern
Structure: Apartment
Gardens: Communal
Conditions: Excellent
Included in Rental Price
Bed linen
Towels
Gardener
Pool cleaner
Estate charges
Security
Permissible
Smoking

No Smoking

Children

Children

Pets

No Pets

Cooking

Cooking
Nearby
Inland
Near Beach
Near Schooling
Near Golf Courses
Near Hospitals
Near Town
Near Shopping
Available Facilities
TV/Cable
Internet
Telephone
Communal swimming pool
Estate security
Fully furnished
Gym/Fitness
Spa
Jacuzzi outside
Kitchen Facilities
Stovetop
Microwave oven
Refrigerator
Dishware
Cutlery
Service: Maid and laundry services are available at extra cost.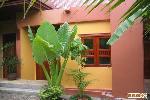 This lovely Thai Style home is located in the Nakatani Village Estate, on the hillsides above Patong Bay. [LTRSV547]
Apartment/Condo in Kalim, Phuket. THB 32,000 per month. More info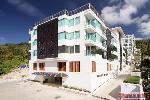 Modern development [LTRSV3210]
Apartment/Condo in Kalim, Phuket. THB 35,000 per month. More info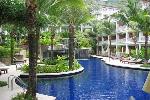 Excellent location in the Resort Condominium [LTRSV748]
Apartment/Condo in Kalim, Phuket. THB 40,000 per month. More info
Prices quoted in THB are converted for your convenience only and may vary 5% or more. Currency movements are out of our control and prices may change without prior warning.
Page viewed 1,451 times, 0.3 views/day.