Text Search


Quick Search

Your enquiry cart
is empty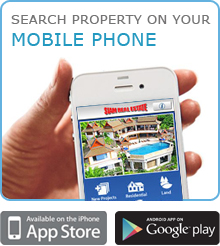 | | |
| --- | --- |
| What's New | |


| | |
| --- | --- |
| Weather Report | |


Owner's Login


Blog with expert
advice that addresses
all questions related to
Thailand property.
Read more »

Currency Converter
| | |
| --- | --- |
| Currency converters tool | |



Exchange rates


Holiday

Rental Property

Spacious, fully appointed suite with amazing amenities just a few steps from the beach [HOL4296]
Type and Location: Apartment/Condo in Bang Tao, Phuket
Offer Terms: Rental - Holiday
Beds: 2
Minimum rental term: 3 Nights
Internal area: 176 sq. m.
Long Stay during 10 Apr-31 Oct'13 is available as monthy rate of 175,000THB/month
Summer Season
1 Jun - 30 Sep
High Season
1 Oct - 30 Nov
1 Feb - 31 May
Peak Season
1 Dec - 31 Jan
Daily
Weekly
* Monthly refers to 30 days.
How is my total rental calculated?
Rental rates vary by season and duration-of-stay. Consequently, it is necessary to look at each night of your stay and determine the applicable rate for that night.
For example, consider a 10-night stay, comprised of 4 nights in summer season and 6 nights in high season.
Since the stay is more than a week, the weekly rate will apply for all the nights of your stay. For each night, we determine the applicable season, consult the weekly rate for that season, divide that weekly rate by 7 to get a nightly rate, and add that amount to a running total.
In our example, the first 4 nights will use the summer season weekly rate (divided by 7), the last six nights will use the high-season weekly rate (divided by 7).
For a property that does not specify weekly or monthly rates, the daily rate for the applicable season is applied for each night of the stay.
About Bang Tao
This wide-open stretch of sand is one of Phuket's largest beaches. This former tin mining region has been transformed into luxurious beachside destination for tourists with its high-end properties, a world-class golf course and numerous five-star resorts. The beach itself is one of the busier on the northwest side of the island, but still relatively peaceful when compared to Patong and Karon Beaches. The Laguna Complex also shares this strip of white sand, which is an exclusive residential and beachside resort.
CLICK HERE TO VIEW STREET VIEW
The spacious suite features an open plan with a well-appointed living and dining area. The kitchen has a built-in hob and microwave for those nights you just want to stay in. The sitting area features a large sectional sofa decorated in a sophisticated, neutral palette. The dining area seats five. The glass doors open onto a balcony with additional seating.
The bedrooms feature a king-size bed with private balcony and ensuite bathrooms. The sizeable bathrooms have his-and-her wash basins and separate shower and WC cubicles. The master bedroom features a jacuzzi tub.
The suite is available with either a tropical or lagoon view.
Rental rates include a daily breakfast buffet
This residence blends the best of classic Thai and contemporary designs. Facilities include a stylish lobby, fully equipped gym, a games and kids' club room, onsite spa, restaurant, and 48 meter swimming pool with cabanas.
Experience soothing treatments at the spa, relax in the pool, or just walk along the endless, white sands.
A rollaway bed is available at an extra cost, inclusive of breakfast. Maximum 5 persons
Room Amenities:
Wireless internet access
Fully equipped kitchen
Light and airy living and dining areas
Large flat screen televisions
DVD home theatre system and a Bose CineMate surround sound system in Suites & Penthouses
IDD phones and voicemail
Refrigerator / mini-bar
Tea and coffee making facilities
Satellite TV/ In-House Movies
Beach Sandals
Iron and ironing board (on request)
Hair dryer
In-room safe
Bathroom amenities
Slippers and bathrobes
Umbrellas
Electricity
Location
Across the road from Bang Tao Beach
5 minutes from the town of Cherng Talay, where many villagers still make their living as their ancestors did - by fishing, farming and rubber tapping
20 minutes from Phuket International Airport
20 minutes from world class golf courses
20 minutes from Patong
30 minutes from Central Festival
Architectural style: Contemporary
Conditions: Excellent
Accomodation
2 Bedrooms
2 Bathrooms
2 Bathrooms Ensuite
Sleeps 5
Included in Rental Price
Bed linen
Towels
Maid
Gardener
Pool cleaner
TV/Cable
Internet
WiFi
Estate charges
Security
Permissible
Smoking

Smoking

Children

Children

Pets

No Pets

Cooking

Cooking
Nearby
Near Beach
Near Golf Courses
Available Facilities
TV/Cable
Internet
WiFi
Communal swimming pool
Estate security
Fully furnished
Parking
Gym/Fitness
Spa
Jacuzzi inside
Game room
Kitchen Facilities
Stovetop
Microwave oven
Refrigerator
Dishware
Cutlery
Prices quoted in THB are converted for your convenience only and may vary 5% or more. Currency movements are out of our control and prices may change without prior warning.
Page viewed 1,064 times, 0.2 views/day.