Text Search


Quick Search

Your enquiry cart
is empty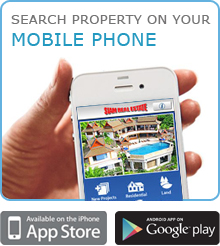 | | |
| --- | --- |
| What's New | |


| | |
| --- | --- |
| Weather Report | |


Owner's Login


Blog with expert
advice that addresses
all questions related to
Thailand property.
Read more »

Currency Converter
| | |
| --- | --- |
| Currency converters tool | |



Exchange rates


Krabi

Long-Term Rentals

Krabi long-term rentals, including condo and villa rentals.



1
property found in Krabi
Displaying results 1 to 1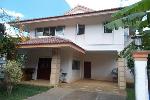 Granite floors, large Western kitchen [KRLT0014X]
This spacious three-bedroom house (200 sqm) features a modified open plan living area on the ground floor and the three bedrooms on the upper floor, with an en-suite in the master bedroom. The house has a well-planned design and granite flooring throughout. The pool terrace is concrete with a freeform pool and landscaping. View Details »
Type and Location: House in Ao Nang, Krabi
Offer Terms: Rental - Longterm
Price: THB 40,000 per month
Beds: 3
Internal area: 200 sq. m.
Total area: 400 sq. m.
Minimum rental term: 4 Months
Available From: Immediately
Page viewed 446 times, 0.1 views/day.
««First
«Prev
[1]
Next»
Last»»