Text Search


Quick Search

Your enquiry cart
is empty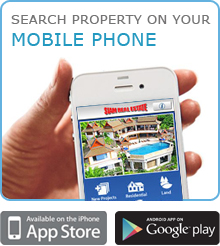 | | |
| --- | --- |
| What's New | |


| | |
| --- | --- |
| Weather Report | |


Owner's Login


Blog with expert
advice that addresses
all questions related to
Thailand property.
Read more »

Currency Converter
| | |
| --- | --- |
| Currency converters tool | |



Exchange rates


Holiday

Rental Property

12 New hotel style units in fitness resort at Rawai [HOL6890]
Type and Location: Apartment/Condo in Rawai, Phuket
Offer Terms: Rental - Holiday
Beds: Studio
Minimum rental term: 3 Nights
Internal area: 45 sq. m.
Free - Airport pick up for 7 nights + bookings
Summer Season
1 Jun - 30 Sep
High Season
1 Oct - 30 Nov
1 Feb - 31 May
Peak Season
1 Dec - 31 Jan
Daily
Weekly
* Monthly refers to 30 days.
How is my total rental calculated?
Rental rates vary by season and duration-of-stay. Consequently, it is necessary to look at each night of your stay and determine the applicable rate for that night.
For example, consider a 10-night stay, comprised of 4 nights in summer season and 6 nights in high season.
Since the stay is more than a week, the weekly rate will apply for all the nights of your stay. For each night, we determine the applicable season, consult the weekly rate for that season, divide that weekly rate by 7 to get a nightly rate, and add that amount to a running total.
In our example, the first 4 nights will use the summer season weekly rate (divided by 7), the last six nights will use the high-season weekly rate (divided by 7).
For a property that does not specify weekly or monthly rates, the daily rate for the applicable season is applied for each night of the stay.
About Rawai
Situated at the southernmost tip of the island, Rawai Beach is the home of the famous sea gypsies and some of the finest seafood restaurants on the island. The surrounding ocean and islands are great for snorkeling, fishing, boat tours and diving, the beach itself is not suitable for swimming due to its being tidal. However Naiharn beach one of best on the island is within 3 km of Rawai Beach road. Rawai has many great bars and spectacular views of the outlaying islands.
CLICK HERE TO VIEW STREET VIEW
Basking in the gentle heat and scorching sun of the Andaman Sea, this is the perfect place to re-evaluate your fitness, whether you're a resident here on the island or looking to travel to Paradise for a vacation unlike any other.
Boasting uninterrupted, unparalleled vistas across the Southern tip of this incredible slice of South East Asia, this resort has something for everyone, from their state-of-the-art cardio, machine and free weight gyms, to their roof-top aqua-aerobics pool and quite probably the most exotic roof-top yoga sala anywhere in the world.
Take advantage of our internationally renowned health and fitness team, luxuriate at their world class restaurant and bar serving everything from raw and health foods through to Thai and Western cuisine, before finally sinking into one of their 12 boutique hotel rooms located only a few steps away.
HOTEL AMENITIES
Cable Channels, Flat-screen TV
Lounge, Restaurant, Bar, Minibar
Air Conditioning
Free WiFi available in all areas
World Class Gym
Squash Courts
Outdoor pool, Balcony
Free parking
Bar, Restaurant (Ã  la carte)
Room type: Standard Double or Twin Room Air-conditioned rooms feature a balcony. They are fitted with a flat-screen cable TV, safety deposit box and refrigerator. En suite bathrooms are equipped with a rain shower, slippers and bathrobes.
Rates & Reservation are inclusive of breakfast for checked-in resident , additional breakfast may be ordered and purchased upon request. Our room rates are quoted in Thai Baht.
Accomodation
1 Bedroom
1 Bathroom
1 Bathroom Ensuite
Sleeps 2
Included in Rental Price
Bed linen
Towels
Maid
Pool cleaner
Cook
TV/Cable
Internet
WiFi
Estate charges
Security
Water
Gas
Permissible
Smoking

Smoking

Children

Children

Pets

No Pets

Cooking

No Cooking
Nearby
Near Beach
Near Schooling
Near Yacht mooring
Near Shopping
Available Facilities
TV/Cable
Internet
WiFi
Communal swimming pool
Estate security
Fully furnished
Parking
Gym/Fitness
Spa
Sauna
Jacuzzi outside
Game room
Prices quoted in THB are converted for your convenience only and may vary 5% or more. Currency movements are out of our control and prices may change without prior warning.
Page viewed 939 times, 0.3 views/day.