Text Search


Quick Search

Your enquiry cart
is empty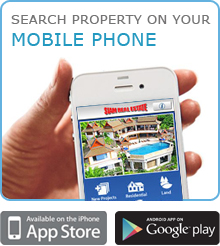 | | |
| --- | --- |
| What's New | |


| | |
| --- | --- |
| Weather Report | |


Owner's Login


Blog with expert
advice that addresses
all questions related to
Thailand property.
Read more »

Currency Converter
| | |
| --- | --- |
| Currency converters tool | |



Exchange rates


Long

Term Rental Property

Excellent location in the Resort Condominium [LTRSV748]
Type and Location: Apartment/Condo in Kalim, Phuket
Offer Terms: Rental - Longterm
Price: THB 40,000 per month
Beds: 2
Total area: 65 sq. m.
Minimum rental term: 3 months, 40,000 THB -Low season, 55,000 THB High season
Available Now
About Kalim
Located just outside of Patong, Kalim benefits from all of the amenities but at a much slower pace. A small, almost always deserted beach is pleasant for early morning or evening strolls. New developments and properties reach back into the hills and enjoy fantastic mountain and sea views. High end restaurants have made Kalim a more exclusive area and a foodies delight.
CLICK HERE TO VIEW STREET VIEW
This is a very beautifully furnished apartment consisting of two bedrooms with built-in wardrobes and double beds and one ensuite bathroom, a very modern and fully equipped Western kitchen, including a washing machine, crockery, electric 4 burner cook top. It is furnished to a high standard and features a timber dining suite and fully upholstered lounge suite. The floors are glowing timber parquetry and the terraces have terracotta tiling. There is under cover carparking and the rental includes maid service for an extra 2,000 per month and the room is cleaned every other day. The condominium complex is very well maintained and managed and the grounds have extensive swimming pools, waterfalls and even more luxuries - a spa, Jacuzzi and sauna. Utilities include Air conditioning, Cable/UBC, telephone, wireless internet access and mains water supply. The complex has 24 hour security.
Accomodation
2 Bedrooms
1 Bathroom
1 Bathroom Ensuite
Sleeps 4
Included in Rental Price
Bed linen
Gardener
Pool cleaner
TV/Cable
Estate charges
Security
Permissible
Smoking

Smoking

Children

Children

Pets

No Pets

Cooking

Cooking
Nearby
Near Beach
Near Schooling
Near Golf Courses
Near Yacht mooring
Near Hospitals
Near Town
Near Shopping
Available Facilities
TV/Cable
Internet
Telephone
Communal swimming pool
Estate security
Fully furnished
Parking
Kitchen Facilities
Stovetop
Microwave oven
Refrigerator
Cooking Utensils
Dishware
Cutlery
Service: Including maid service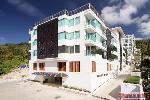 Modern development [LTRSV3210]
Apartment/Condo in Kalim, Phuket. THB 35,000 per month. More info
Prices quoted in THB are converted for your convenience only and may vary 5% or more. Currency movements are out of our control and prices may change without prior warning.
Page viewed 5,693 times, 1.0 views/day.