Text Search


Quick Search

Your enquiry cart
is empty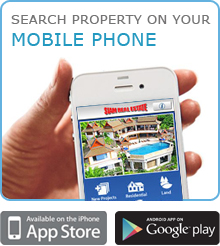 | | |
| --- | --- |
| What's New | |


| | |
| --- | --- |
| Weather Report | |


Owner's Login


Blog with expert
advice that addresses
all questions related to
Thailand property.
Read more »

Currency Converter
| | |
| --- | --- |
| Currency converters tool | |



Exchange rates


Long

Term Rental Property

Great location and very affordable price. [LTRIL4063]
Type and Location: Apartment/Condo in By Pass, Phuket
Offer Terms: Rental - Longterm
Price: THB 11,000 per month
Beds: 1
Internal area: 37 sq. m.
Minimum rental term: 3 Months = 13,000 THB 6 Months = 12,000 THB 12 Months = 11,000 THB.
Available Now
About By Pass
Most of the large shopping malls are to be found in this area including Central Festival, Home Pro, Tesco, Big C and many more.
CLICK HERE TO VIEW STREET VIEW
Located just outside Phuket Town on the Bypass Road, all parts of Phuket are easily reached from this central location. The condo is small, but well laid out and very comfortable and stylish.
Perfectly suited to anyone who works in or around Phuket Town, or perhaps someone looking for a bargain rental away from the more expensive tourist areas. This sweet little apartment is cosy and bright, with good facilities and many amenities nearby.
Entrance onto the living area allows appreciation of the functional design, the lounge has a sofa, coffee table, TV cabinet, desk/dining table, each with a specific space to ensure maximum open areas. From here the bedroom is visible through the space-saving sliding glass doors, which also allow in natural light from the bedroom window. The bathroom is off to the side and has a full size shower cabin. A third door leads into the galley style kitchen with fridge, microwave and washing machine, a small balcony is ideal for drying laundry.
The bedroom features a double bed, large wardrobe, storage shelves and dressing table. The picture window provides serene treetop views, a real pleasure to open the curtains to in the morning. The complex has a fitness centre, communal swimming pool and full security. Tesco Lotus, Big C and Central Festival shopping mall are all close by, as are hospitals and schools.
The condo is available to rent for a minimum of three months, with reduced rates for longer rental periods. Bed linen, towels, pool cleaning and gardening services are included in the rental price. Cable TV and wireless internet are available at extra cost.
Architectural style: Modern Tropical
Structure: Condominium
Gardens: Yes
Conditions: Very Good
Accomodation
1 Bedroom
1 Bathroom
Sleeps 2
Included in Rental Price
Bed linen
Towels
Gardener
Estate charges
Permissible
Smoking

No Smoking

Children

Children

Pets

No Pets

Cooking

No Cooking
Nearby
Inland
Near Beach
Near Schooling
Near Golf Courses
Near Shopping
Available Facilities
TV/Cable
Internet
WiFi
Communal swimming pool
Estate security
Fully furnished
Parking
Gym/Fitness
Kitchen Facilities
Microwave oven
Refrigerator
Dishware
Cutlery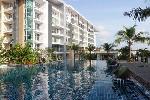 Small kitchenette, communal pool, central location [LTRIL6871]
Apartment/Condo in By Pass, Phuket. THB 12,000 per month. More info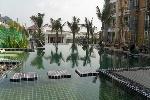 Cheap rental opportunity [LTRIL3350]
Apartment/Condo in By Pass, Phuket. THB 12,000 per month. More info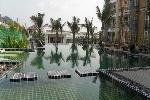 Value for money rental [LTRIL3361]
Apartment/Condo in By Pass, Phuket. THB 12,500 per month. More info
Prices quoted in THB are converted for your convenience only and may vary 5% or more. Currency movements are out of our control and prices may change without prior warning.
Page viewed 1,030 times, 0.3 views/day.