Text Search


Quick Search

Your enquiry cart
is empty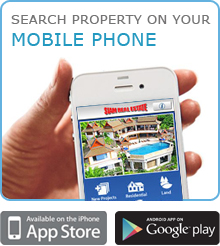 | | |
| --- | --- |
| What's New | |


| | |
| --- | --- |
| Weather Report | |


Owner's Login


Blog with expert
advice that addresses
all questions related to
Thailand property.
Read more »

Currency Converter
| | |
| --- | --- |
| Currency converters tool | |



Exchange rates


Long

Term Rental Property

Modern development [LTRSV3210]
Type and Location: Apartment/Condo in Kalim, Phuket
Offer Terms: Rental - Longterm
Price: THB 35,000 per month
Beds: 2
Total area: 95 sq. m.
Minimum rental term: 1 Month=63,000, 3 Months=49,000, 6 Months=42,000.
Available Now
About Kalim
Located just outside of Patong, Kalim benefits from all of the amenities but at a much slower pace. A small, almost always deserted beach is pleasant for early morning or evening strolls. New developments and properties reach back into the hills and enjoy fantastic mountain and sea views. High end restaurants have made Kalim a more exclusive area and a foodies delight.
CLICK HERE TO VIEW STREET VIEW
Affordable, high quality condominiums are all the rage now on the Phuket property market, and with this new development, it is not hard to see why. These two bedroom apartments are situated in a great location, within a short distance to Patong at Kalim Bay. This is a peaceful location that is only a stone's throw away from a mass of local facilities and amenities.
Aside from the condos being situated in a low-rise development with dramatic sea-views, they also have a great design and pristine interiors with chic and trendy furniture, fixtures and fittings.
The apartments own two bedrooms, one ensuite bathroom, a dining room, western kitchen and lounge. They also have the added bonus of communal facilities that include a roof terrace with a swimming pool, external Jacuzzi, a gymnasium and sauna.
The interior of the apartments are decorated in sleek white, from the ceramic tiled floors to the painted walls. All the furniture is also white, which provides a very clean cut and contemporary feel to the surroundings.
The spacious open plan living area offers direct access to the balcony and the tall windows provide copious amounts of natural sunlight. The area combines a lounge, dining room and western kitchen rolled into one. Because of the roomy nature of this area, you do not feel claustrophobic in any way.
The bedrooms also follow the same contemporary theme of the entire property, offering double beds, built-in wardrobes and mountain.
This property is set over an area of 84.14sqm and comes with added utilities and services such as cable/satellite TV, internet and telephone connections, estate security, fresh bed linen and towels available, a gardener and pool cleaner.
The location at Kalim is ideal for those that like being beside the sea and enjoy a peaceful existence within close proximity to all the advantages of living in Patong. Golf courses, beaches, shopping centres and hundreds of restaurants are all within a walking distance.
Architectural style: Modern
Structure: Very Good
Conditions: Very Good

RENTAL RATE:

1 Month rent = 63,000THB per month

3 Months rent = 49,000THB per month

6 Months rent = 42,000THB per month

12 Months rent = 35,000THB per month


Accomodation
2 Bedrooms
1 Bathroom
1 Bathroom Ensuite
Sleeps 4
Included in Rental Price
Bed linen
Towels
Gardener
Pool cleaner
TV/Cable
Internet
Estate charges
Security
Permissible
Smoking

No Smoking

Children

Children

Pets

No Pets

Cooking

Cooking
Nearby
On Beach
Near Beach
Near Schooling
Near Golf Courses
Near Hospitals
Near Town
Near Shopping
Available Facilities
TV/Cable
Internet
Telephone
Communal swimming pool
Estate security
Fully furnished
Parking
Gym/Fitness
Sauna
Jacuzzi outside
Kitchen Facilities
Stovetop
Microwave oven
Refrigerator
Dishware
Cutlery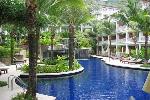 Excellent location in the Resort Condominium [LTRSV748]
Apartment/Condo in Kalim, Phuket. THB 40,000 per month. More info
Prices quoted in THB are converted for your convenience only and may vary 5% or more. Currency movements are out of our control and prices may change without prior warning.
Page viewed 3,177 times, 0.7 views/day.