Text Search


Quick Search

Your enquiry cart
is empty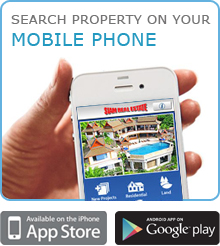 | | |
| --- | --- |
| What's New | |


| | |
| --- | --- |
| Weather Report | |


Owner's Login


Blog with expert
advice that addresses
all questions related to
Thailand property.
Read more »

Currency Converter
| | |
| --- | --- |
| Currency converters tool | |



Exchange rates


Long

Term Rental Property

Private rooftop terrace with jacuzzi and amazing views [LTRSV6208]
Type and Location: Apartment/Condo in Karon, Phuket
Offer Terms: Rental - Longterm
Price: THB 75,000 per month
Beds: 3
Internal area: 253 sq. m.
Minimum rental term: One Month -- Montly rental available from May-Nov only
Available Now
Promotion from 1 May - 31 October 2013 is 75,000 THB/month
About Karon
Karon Beach is situated south of Patong on the west coast of Phuket. This is one of Phuket's most picturesque and longest beaches that benefits from mountainous sand dunes and a sprinkling of casuarinas and palm trees. Karon Beach is infamous for its violent riptides during the months of May-October, so one should be wary and keep a lookout for the red flags. Surrounding Karon Beach are many restaurants, markets and bars you can take advantage of when visiting.
CLICK HERE TO VIEW STREET VIEW
This penthouse is set within a residential complex offering modern and comfortable apartments located high above the sea at Karon Beach. The Andaman Sea is literally just in front of you. Enjoy the sunset from a lounge chair in the pool bar or from your own balcony.
The three-bedroom penthouse has two floors and outdoor Jacuzzi. The view is spectacular, both from the 3 m high living room and from the roof top terrace. In the master bedroom there is a comfortable king size bed and plenty of wardrobe space. The master bed room also has an en-suite bathroom and a TV. The two other bed rooms are slightly smaller, but still have king-sized beds and plenty of wardrobe space.
The furniture is modern and comfortable. The living room area, the dining area and the kitchen form one open and light area on the first floor. The sofa is easily turned into an extra bed where two children can sleep.
The fully equipped kitchen includes refrigerator, oven and stove. There is a large flat screen in the living room with cable-TV. Access to high speed Internet is available.
With a long-term rental, services and utilities are charged separately.
Accomodation
3 Bedrooms
3 Bathrooms
2 Bathrooms Ensuite
Sleeps 6
Permissible
Smoking

Smoking

Children

Children

Pets

No Pets

Cooking

Cooking
Nearby
Inland
Near Beach
Near Schooling
Near Golf Courses
Near Hospitals
Near Shopping
Available Facilities
TV/Cable
Internet
WiFi
Communal swimming pool
Estate security
Fully furnished
Gym/Fitness
Jacuzzi outside
Kitchen Facilities
Stovetop
Oven
Microwave oven
Refrigerator
Dishware
Cutlery
Service: Service and utilities charged separately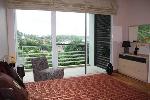 Conveniently located long term rental apartment [LTRIL3493]
Apartment/Condo in Karon, Phuket. THB 75,000 per month. More info
Prices quoted in THB are converted for your convenience only and may vary 5% or more. Currency movements are out of our control and prices may change without prior warning.
Page viewed 1,466 times, 0.4 views/day.