Text Search


Quick Search

Your enquiry cart
is empty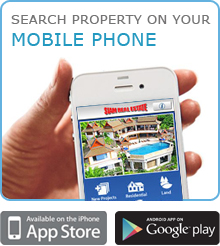 | | |
| --- | --- |
| What's New | |


| | |
| --- | --- |
| Weather Report | |


Owner's Login


Blog with expert
advice that addresses
all questions related to
Thailand property.
Read more »

Currency Converter
| | |
| --- | --- |
| Currency converters tool | |



Exchange rates


Long

Term Rental Property

Tidy apartments set in lovely garden area at budget price [LTRIL1348]
Type and Location: Apartment/Condo in Chalong, Phuket
Offer Terms: Rental - Longterm
Price: THB 12,000 per month
Beds: 1
Total area: 60 sq. m.
Minimum rental term: 6 months = 12,000, 4-5 months = 14,000, 3 months = 16,000, 2 months = 18,000, 1 month = 26,000
Available Now
About Chalong
Chalong Bay is situated on the southeast coast of Phuket, and is the main gateway to other islands such as Phi Phi, Racha island with a long pier where tour boats and diving expeditions are boarded and it includes customs and immigration offices. This is not a beach for sunbathing or swimming, but taking a stroll along Chalong Pier always provides great views of the outlaying islands. Within a short distance of the pier, you will find some high quality beachside restaurants and bars to enjoy.
CLICK HERE TO VIEW STREET VIEW
These 60 square metre units are fitted out with everything and are listed at a budget 12,000 baht per month for a 6-12 month contract.
All are recently constructed and are in as-new condition. They come with bathroom, kitchen, living area, air conditioning, terrace, car parking, and access to the lovely garden, Cable TV, and treated osmosis drinking water, Also now with Wireless internet connection!
Positioned close to many exciting places of interest in Phuket, these furnished units are a great place to stay.
Lower Season: (16 April - 14 November) = 12,000THB/month
6 months or longer (no season) = 12,000THB/month
High Season: (15 November - 15 April)
1 month rental = THB26,000/month
2 month rental = THB18,000/month
3 month rental = THB16,000/month
4-5 month rental = THB14,000/month
Accomodation
1 Bedroom
1 Bathroom
1 Bathroom Ensuite
Sleeps 2
Included in Rental Price
Gardener
TV/Cable
Internet
Water
Permissible
Smoking

Smoking

Children

Children

Pets

No Pets

Cooking

Cooking
Nearby
Inland
Near Beach
Near Schooling
Near Golf Courses
Near Yacht mooring
Available Facilities
TV/Cable
Internet
WiFi
Telephone
Fully furnished
Parking
Service: All prices are per month and included Cable-TV, Water and Internet Access 10 MB. Not included is electricity (THB6 per KW/H) and maid service (THB350 per unit).
Entertainment: TV, Cable, Wifi Internet 10 MB.
Prices quoted in THB are converted for your convenience only and may vary 5% or more. Currency movements are out of our control and prices may change without prior warning.
Page viewed 28,628 times, 4.7 views/day.