Text Search


Quick Search

Your enquiry cart
is empty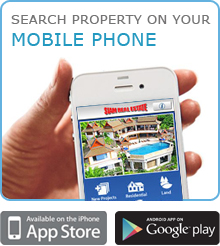 | | |
| --- | --- |
| What's New | |


| | |
| --- | --- |
| Weather Report | |


Owner's Login


Blog with expert
advice that addresses
all questions related to
Thailand property.
Read more »

Currency Converter
| | |
| --- | --- |
| Currency converters tool | |



Exchange rates


Long

Term Rental Property

Two units can be rented as a two bedroom apartment. [LTRIL4087]
Type and Location: Apartment/Condo in Chalong, Phuket
Offer Terms: Rental - Longterm
Price: THB 18,000 per month
Beds: From 1 to 2
Minimum rental term: 1 Month - May-Oct 17 000, Nov-Apr 20 000
Available Now
About Chalong
Chalong Bay is situated on the southeast coast of Phuket, and is the main gateway to other islands such as Phi Phi, Racha island with a long pier where tour boats and diving expeditions are boarded and it includes customs and immigration offices. This is not a beach for sunbathing or swimming, but taking a stroll along Chalong Pier always provides great views of the outlaying islands. Within a short distance of the pier, you will find some high quality beachside restaurants and bars to enjoy.
CLICK HERE TO VIEW STREET VIEW
There are eight apartments available of either 45 or 65 sq.m. All units have adjoining doors, therefore two units can be used as a two bedroom apartment.
Located at the bottom of the Big Buddha mountain, the area is quiet yet still close to all amenities in Chalong. The apartments are furnished with a king size bed, sofa, TV and a fully equipped kitchen. The rooms are bright and spacious, the bedroom has a built in wardrobe and there is a balcony off the living area. There is air conditioning and ceiling fans in the living room and bedroom. The crisp white walls and spotlighting give the apartment a clean, minimalist look, tenants can add their own accessories and style.
Cable TV and Wifi internet are available and included in the rental price, as is maid service.
Chalong is a popular expat area due to the high number of amenities and the lack of overcrowding. Relatively laid back, there are diving and boating facilities at Chalong Pier, plenty of restaurants and shops and easy access to the beaches at Kata and Nai Harn. Phuket Town and the bypass area are also just a short drive away and of course the Big Buddha statue and the amazing views from the mountaintop are just up the road.
Rental Prices:
6 Months = 20,000 baht/month 12 Months = 18,000 baht/month
Remark:
- Includes: water, cable TV, WIFI internet 12 MB and cleaning once a week
- Excludes: electricity
Architectural style: Modern
Structure: Apartment
Conditions: Excellent
Accomodation
1 Bedroom
1 Bathroom
Sleeps 2
Included in Rental Price
Maid
TV/Cable
Internet
WiFi
Permissible
Smoking

Smoking

Children

Children

Pets

No Pets

Cooking

Cooking
Nearby
Inland
Near Beach
Near Schooling
Near Golf Courses
Near Yacht mooring
Near Hospitals
Near Town
Near Shopping
Available Facilities
TV/Cable
Internet
WiFi
Communal swimming pool
Fully furnished
Parking
Kitchen Facilities
Stovetop
Microwave oven
Refrigerator
Dishware
Cutlery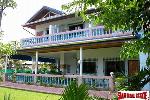 Tidy apartments set in lovely garden area at budget price [LTRIL1348]
Apartment/Condo in Chalong, Phuket. THB 12,000 per month. More info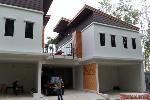 Cheap rental opportunity [LTRIL3138]
Apartment/Condo in Chalong, Phuket. THB 17,000 per month. More info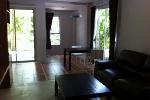 With pond and garden views [LTRIL6163X]
Apartment/Condo in Chalong, Phuket. THB 20,000 per month. More info
Prices quoted in THB are converted for your convenience only and may vary 5% or more. Currency movements are out of our control and prices may change without prior warning.
Page viewed 4,751 times, 1.1 views/day.