Text Search


Quick Search

Your enquiry cart
is empty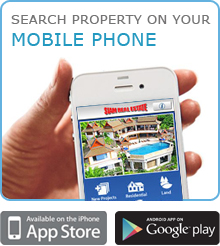 | | |
| --- | --- |
| What's New | |


| | |
| --- | --- |
| Weather Report | |


Owner's Login


Blog with expert
advice that addresses
all questions related to
Thailand property.
Read more »

Currency Converter
| | |
| --- | --- |
| Currency converters tool | |



Exchange rates


Long

Term Rental Property

This lovely Thai Style home is located in the Nakatani Village Estate, on the hillsides above Patong Bay. [LTRSV547]
Type and Location: Apartment/Condo in Kalim, Phuket
Offer Terms: Rental - Longterm
Price: THB 32,000 per month
Beds: 1
Minimum rental term: 6 months
Available Now
About Kalim
Located just outside of Patong, Kalim benefits from all of the amenities but at a much slower pace. A small, almost always deserted beach is pleasant for early morning or evening strolls. New developments and properties reach back into the hills and enjoy fantastic mountain and sea views. High end restaurants have made Kalim a more exclusive area and a foodies delight.
CLICK HERE TO VIEW STREET VIEW
This is a new, spacious 1 bedroom 1 bathroom villa furnished with quality rattan and timber furniture; One level includes large living and dining area as well as a family room; a fully equipped Western kitchen with s.s. cooktop, oven and exhaust fan. There are plenty of storage cupboards and the bench tops are tiled for easy cleaning. There is also a laundry room.
1 bedrooms, with 1 bathrooms. The bright and airy bathroom have granite counters, timber cabinets and one features a Jacuzzi and twin vanities. Facilities include air conditioning, Cable/UBC, telephone, mains water supply with filtration, hot water system, septic tank and 3 phase electricity. There is undercover car parking. The home sits in a landscaped tropical garden with outdoor terraces and a Sala and shares a Communal Pool.
Architectural style: Modern Thai Style
Structure: Wooden, Gypsum, Concrete
Conditions: Deposit: 2 months security 1 month rent in advanced
Accomodation
1 Bedroom
1 Bathroom
Sleeps 0
Included in Rental Price
Bed linen
Towels
Maid
Gardener
Pool cleaner
TV/Cable
Internet
Estate charges
Security
Water
Gas
Electricity
Permissible
Smoking

Smoking

Children

Children

Pets

Pets

Cooking

Cooking
Nearby
Near Beach
Near Golf Courses
Available Facilities
TV/Cable
Telephone
Communal swimming pool
Kitchen Facilities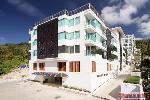 Modern development [LTRSV3210]
Apartment/Condo in Kalim, Phuket. THB 35,000 per month. More info
Prices quoted in THB are converted for your convenience only and may vary 5% or more. Currency movements are out of our control and prices may change without prior warning.
Page viewed 3,247 times, 0.6 views/day.