Text Search


Quick Search

Your enquiry cart
is empty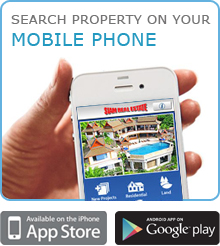 | | |
| --- | --- |
| What's New | |


| | |
| --- | --- |
| Weather Report | |


Owner's Login


Blog with expert
advice that addresses
all questions related to
Thailand property.
Read more »

Currency Converter
| | |
| --- | --- |
| Currency converters tool | |



Exchange rates


Long

Term Rental Property

Cheap rental opportunity [LTRIL3138]
Type and Location: Apartment/Condo in Chalong, Phuket
Offer Terms: Rental - Longterm
Price: THB 17,000 per month
Beds: 2
Minimum rental term: 3 months
Available Now
About Chalong
Chalong Bay is situated on the southeast coast of Phuket, and is the main gateway to other islands such as Phi Phi, Racha island with a long pier where tour boats and diving expeditions are boarded and it includes customs and immigration offices. This is not a beach for sunbathing or swimming, but taking a stroll along Chalong Pier always provides great views of the outlaying islands. Within a short distance of the pier, you will find some high quality beachside restaurants and bars to enjoy.
CLICK HERE TO VIEW STREET VIEW
If you are looking for a brand new and excellent value for money property, then look no further! This modern styled two bedroom Apartment is situated on a quiet side street at Chalong and is a great rental opportunity. This new property was constructed at a raised level from the carport, owning two bedrooms, two bathrooms and comfortable living areas.
The Apartment is situated next to a peaceful rubber plantation in Chalong, providing potential renters with lots of privacy and scenic views. The exterior is painted white with a mixture of wooden trimmings. The covered carport is situated directly under the building offering more than ample vehicle storage space.
The interior is roomy and is fitted with white ceramic tiled floors that add a classy element to the overall atmosphere of the abode.
The open-plan living space combines a lounge, dining room and western kitchen in one. Everything is conveniently positioned within close proximity, making this property very desirable for bargain hunters.
The two bedrooms have double beds and wardrobes, alongside nice windows offering scenic views.
This property is available to rent for a minimum of three months for the excellent price of 16,000 per month. You will also receive services and utilities that include satellite/cable TV, an internet connection and fresh bed linen provided by a maid two times per week.
The property is situated in Chalong, on the southeastern coast of Phuket. This is a great location because you will have beaches, bars, restaurants and shopping centres within a short distance. There is a sizeable expat community in Chalong and it is rapidly becoming a convenient place to live.
Architectural style: Modern
Structure: Good
Conditions: New
Accomodation
2 Bedrooms
2 Bathrooms
Sleeps 4
Included in Rental Price
Bed linen
Maid
TV/Cable
Internet
Water
Electricity
Permissible
Smoking

Smoking

Children

Children

Pets

No Pets

Cooking

No Cooking
Nearby
Inland
Near Beach
Near Schooling
Near Golf Courses
Near Hospitals
Near Town
Near Shopping
Available Facilities
TV/Cable
Internet
Parking
Kitchen Facilities
Prices quoted in THB are converted for your convenience only and may vary 5% or more. Currency movements are out of our control and prices may change without prior warning.
Page viewed 8,291 times, 1.6 views/day.