Text Search


Quick Search

Your enquiry cart
is empty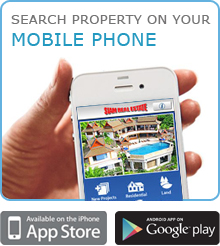 | | |
| --- | --- |
| What's New | |


| | |
| --- | --- |
| Weather Report | |


Owner's Login


Blog with expert
advice that addresses
all questions related to
Thailand property.
Read more »

Currency Converter
| | |
| --- | --- |
| Currency converters tool | |



Exchange rates


Property

For Sale

Absolutely breathtaking villas in a stunning resort setting. [HSSVD4015]
Type and Location: House in Cape Panwa, Phuket
Offer Terms: Freehold
Beds: 4
Total area: 1,600 sq. m.
Price

THB

220,000,000

USD

7,006,403

EUR

5,275,906
About Cape Panwa
Cape Panwa on an outcrop east of Phuket Town is one of the quietest areas of the island and the water is shallow but it's certainly very scenic with views out across Chalong Bay and Lone Island. Luxury villas and condominiums line the beach but dotted in between are fishermen's huts and at the far west end of the beach there is a mangrove swamp. A unique and exclusive area of Phuket, Cape Panwa seems like a different world. Aside from the Phuket Aquarium, there is not much to do except eat, drink and relax in one of the fantastic properties.
CLICK HERE TO VIEW STREET VIEW
New luxury three storey villas set into the hillside of Cape Panwa, will join the developers highly acclaimed hotel and villa resort. The exotic, tranquil holiday experience can be everyday life in these exquisite villas.
These stunning villas are designed to perfectly complement the natural surroundings. The residential villas showcase the location and architecture to perfection. Featuring two private swimming pools, spectacular sea views and an entire floor devoted to the master bedroom, the villas are some of the best Phuket has to offer.
All bedrooms have en-suite bathrooms, balconies or terraces and sea views. The ground floor has two bedrooms, maids room, a living room, playroom, storage, laundry, a guest bathroom and a 100 sq.m. pool. On the second floor is the main living area, dining and kitchen, a bedroom, guest bathroom and the 60 sq.m. pool. The top floor houses the master suite and a large terrace. Each floor has an outdoor shower, the two lower floors have gardens, parking and the entrance are on the second level.
The hilltop location provides complete privacy and incredible views over the Andaman Sea and surrounding islands. The private beach is at the foot of the hill. An added benefit of owning a property in a villa resort is the access to facilities. A spa with a range of modern and traditional treatments, fitness and tennis courts, as well as restaurants and bars for all occasions are right on your doorstep.
Furniture is not included in the sale price, a show villa is available to view. The common area maintenance fee is THB 30 per sq.m. per month, payable one year in advance and the sinking fund fee is THB 200 per sq.m. payable upon transfer. A THB 1,000,000 reservation fee is required, followed by 20% of the purchase price (less the reservation fee), then 70% one month after signing the contract (payable over four months) and finally 10% upon transfer.
Architectural style: Thai-Bali
Structure: Three Storey Villa
Gardens: Tropical
Conditions: Brand New Off-Plan
Nearby
Inland
Near Beach
Near Schooling
Near Golf Courses
Near Yacht mooring
Near Hospitals
Near Town
Near Shopping
Leisure
Garden
Gym
Outdoor Bathroom
Private Pool
Sala
Secure Estate
Spa
Swimming Pool
Swimming pool size: 100 sqm
Tennis Court
Exterior
Car Port
Garage
Parking Space
Interior
Air-conditioners
Balcony
Bathrooms
Bathrooms Ensuite
Bedrooms
Built in wardrobe
Contemporary
Dining Room
Family room
Laundry Room
Living Room
Maids Room
3 Storeys
Terrace
WC Toilet
Western Kitchen
Utilities
Cable/satellite (UBC)
Internet Connection
Mains Water
Septic Tank
1 Telephone Line
Water Heater
Well Water
Condition
Common Area Maintenance:
THB 30.0 per sqm per month
Unfurnished
Security
Estate security
Video Surveillance
Prices quoted in THB are converted for your convenience only and may vary 5% or more. Currency movements are out of our control and prices may change without prior warning.
Page viewed 1,049 times, 0.2 views/day.