Text Search


Quick Search

Your enquiry cart
is empty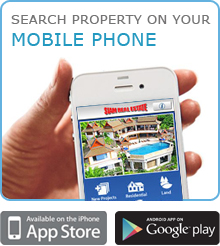 | | |
| --- | --- |
| What's New | |


| | |
| --- | --- |
| Weather Report | |


Owner's Login


Blog with expert
advice that addresses
all questions related to
Thailand property.
Read more »

Currency Converter
| | |
| --- | --- |
| Currency converters tool | |



Exchange rates


Holiday

Rental Property

Thai style villa within walking distance of Nai Harn beach. [HOL3719]
Type and Location: House in Nai Harn, Phuket
Offer Terms: Rental - Holiday
Beds: 3
Minimum rental term: 7 Nights
Internal area: 550 sq. m.
Total area: 1,150 sq. m.
Fully Equipped Gym. Fast Internet. $1,000,000 Views. Weber BBQ. Very Private. Walk to Beach. Kid Friendly. Nanny Service Available.
Summer Season
1 Jun - 30 Sep
High Season
1 Oct - 30 Nov
1 Feb - 31 May
Peak Season
1 Dec - 31 Jan
Daily
Weekly
* Monthly refers to 30 days.
How is my total rental calculated?
Rental rates vary by season and duration-of-stay. Consequently, it is necessary to look at each night of your stay and determine the applicable rate for that night.
For example, consider a 10-night stay, comprised of 4 nights in summer season and 6 nights in high season.
Since the stay is more than a week, the weekly rate will apply for all the nights of your stay. For each night, we determine the applicable season, consult the weekly rate for that season, divide that weekly rate by 7 to get a nightly rate, and add that amount to a running total.
In our example, the first 4 nights will use the summer season weekly rate (divided by 7), the last six nights will use the high-season weekly rate (divided by 7).
For a property that does not specify weekly or monthly rates, the daily rate for the applicable season is applied for each night of the stay.
About Nai Harn
Lauded by many as the best beach on the island, Nai Harn Beach has a reputation that precedes itself. The beach is situated on the southwest coastline with its stretch of golden sands and azure blue waters. On the approach to the beach there is a huge lake and beautiful temple with hills all around protecting the beach from the elements. Adjoining this great beach are five-star resorts such as the The Royal Phuket Yacht Club.
CLICK HERE TO VIEW STREET VIEW
This delightful holiday villa has some of the best mountain views, watch the early morning mist clear to give way to the bright Phuket sunshine. An elevated position provides uninterrupted views of the lush green mountains. With balconies, terraces and walkways you get a real sense of Thai style indoor/outdoor tropical living.
This two storey villa has a rustic yet luxurious feel with the open design and treetop location. Teak wood is used throughout for a regal traditional Thai style. The inverted layout means the bedrooms are on the lower floor, the master in a separate building with direct pool access.
All three bedrooms have ensuite bathrooms and solid wood beds, the master bedroom features a walk in wardrobe and four poster bed. With Thai silk accessories all rooms are comfortable and elegant. There is also a gym and office.
The infinity edged swimming pool has an integrated jacuzzi and decked sun terrace surround. Very private and quiet, the area is lined with trees creating a serene atmosphere, perfect for lazing the days away.
The top floor is cool and airy, with two living and dining areas there is plenty of space and privacy. Long balconies offer dining space and sun loungers, from which the beautiful views can be best enjoyed.
Nai Harn beach and a children's play area are a few minutes walk away, as well as a range of international restaurants. A ten minute drive will take you to Kata and Karon beaches or Chalong with many shops and activities.
Architectural style: Thai
Structure: Two Storey Villa
Gardens: Tropical
Conditions: Excellent
Accomodation
3 Bedrooms
4 Bathrooms
3 Bathrooms Ensuite
Sleeps 6
Included in Rental Price
Bed linen
Towels
Maid
Laundry
Gardener
Pool cleaner
TV/Cable
Internet
Telephone
Estate charges
Security
Water
Gas
Permissible
Smoking

No Smoking

Children

Children

Pets

No Pets

Cooking

Cooking
Nearby
Inland
Near Beach
Near Golf Courses
Near Yacht mooring
Near Shopping
Available Facilities
TV/Cable
Internet
Telephone
Private swimming pool
Estate security
Fully furnished
Parking
Gym/Fitness
Jacuzzi outside
Kitchen Facilities
Stovetop
Grill
Oven
Microwave oven
Refrigerator
Dishwasher
Cooking Utensils
Dishware
Cutlery
Service: Electricity is included in the price for daily or weekly rates
2 minute drive to Naiharn Beach [HOL6405]
House in Nai Harn, Phuket. From THB 5,000 per night. More info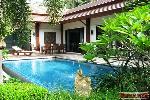 Just a few minutes from Nai Harn beach. [HOL3665]
House in Nai Harn, Phuket. From THB 5,000 per night. More info
Prices quoted in THB are converted for your convenience only and may vary 5% or more. Currency movements are out of our control and prices may change without prior warning.
Page viewed 1,597 times, 0.4 views/day.