Text Search


Quick Search

Your enquiry cart
is empty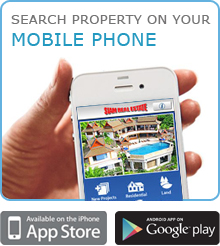 | | |
| --- | --- |
| What's New | |


| | |
| --- | --- |
| Weather Report | |


Owner's Login


Blog with expert
advice that addresses
all questions related to
Thailand property.
Read more »

Currency Converter
| | |
| --- | --- |
| Currency converters tool | |



Exchange rates


Holiday

Rental Property

Ideal holiday rental for a home away from home. [HOL3620]
Type and Location: House in Rawai, Phuket
Offer Terms: Rental - Holiday
Beds: 3
Minimum rental term: 1 Week
Summer Season
1 Jun - 30 Sep
High Season
1 Oct - 30 Nov
1 Feb - 31 May
Peak Season
1 Dec - 31 Jan
Daily
Weekly
* Monthly refers to 30 days.
How is my total rental calculated?
Rental rates vary by season and duration-of-stay. Consequently, it is necessary to look at each night of your stay and determine the applicable rate for that night.
For example, consider a 10-night stay, comprised of 4 nights in summer season and 6 nights in high season.
Since the stay is more than a week, the weekly rate will apply for all the nights of your stay. For each night, we determine the applicable season, consult the weekly rate for that season, divide that weekly rate by 7 to get a nightly rate, and add that amount to a running total.
In our example, the first 4 nights will use the summer season weekly rate (divided by 7), the last six nights will use the high-season weekly rate (divided by 7).
For a property that does not specify weekly or monthly rates, the daily rate for the applicable season is applied for each night of the stay.
About Rawai
Situated at the southernmost tip of the island, Rawai Beach is the home of the famous sea gypsies and some of the finest seafood restaurants on the island. The surrounding ocean and islands are great for snorkeling, fishing, boat tours and diving, the beach itself is not suitable for swimming due to its being tidal. However Naiharn beach one of best on the island is within 3 km of Rawai Beach road. Rawai has many great bars and spectacular views of the outlaying islands.
CLICK HERE TO VIEW STREET VIEW
For those who prefer a private, relaxed holiday, with no time constraints or reliance on others, a holiday home such as this is a fantastic idea. The whole family will feel at home straight away. This quality single storey home on a small, private and secure estate nearby Rawai and Nai Harn, provides comfortable accommodation in a great area of Phuket. There is a beautiful communal infinity edge swimming pool with sun terraces, sun loungers, shaded sitting areas and private gardens, with a stunning mountain backdrop. The house itself has three ensuite bedrooms, one double and two twin rooms. Wooden flooring and bright artwork, along with the large windows, create inviting spaces. The master bathroom features a large raised tub with mosiac tiled surround and a walk-in shower. The open plan living area is well designed to create separate spaces for the dining room and lounge, which features a flat screen TV and DVD player with a wide choice of movies. There is wireless Internet throughout the villa as well as near the pool and the new gym area just a few meters away (running, bike and stepping machines have recently been added).
The Western style kitchen is fully equipped, even including an Espresso machine. The separate laundry room has a washing machine and dryer. Neutral tones throughout continue the laid back feel, with blasts of colour from the local artwork. The sitting room leads through sliding glass doors onto the sun terrace and garden.
Filled with bright, tropical plants, stepping stones and a shaded area at the back patio. This area is an oasis of tranquility and complete privacy, with table and chairs as well as a large sitting area with 2 comfortable couches, all shaded from sun and rain by a large fixed awning. In essence, there is so much choice in this home, whether you prefer sunbathing or reading in the shade and there is plenty of space for children to play. The price includes maid service to ensure you can totally relax without a care in the world.
Situated just a few minutes drive from Nai Harn beach to the south and Chalong to the north. Everything you need is right nearby. Shopping facilities are at Tesco Lotus, but also at the luxurious Villa Market supermarket in Home Pro Village, only a few minutes drive away. If you prefer to eat out, there are plenty of fantastic and very reasonable restaurants within walking distance or a short drive. Activities such as karting, elephant trekking, golf and spas ensure there is something for everyone to enjoy.
Architectural style: Modern
Structure: Single Storey House
Gardens: Tropical
Conditions: Excellent
Accomodation
3 Bedrooms
3 Bathrooms
3 Bathrooms Ensuite
Sleeps 6
Included in Rental Price
Bed linen
Towels
Maid
Gardener
Pool cleaner
Internet
Security
Water
Permissible
Smoking

No Smoking

Children

Children

Pets

No Pets

Cooking

Cooking
Nearby
Inland
Near Beach
Near Golf Courses
Near Yacht mooring
Near Shopping
Available Facilities
Internet
Telephone
Communal swimming pool
Estate security
Fully furnished
Parking
Kitchen Facilities
Stovetop
Oven
Microwave oven
Refrigerator
Dishware
Cutlery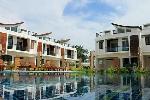 Newly built, chic, and modern [HOL6517]
House in Rawai, Phuket. From THB 2,900 per night. More info
Prices quoted in THB are converted for your convenience only and may vary 5% or more. Currency movements are out of our control and prices may change without prior warning.
Page viewed 5,759 times, 1.2 views/day.