Text Search


Quick Search

Your enquiry cart
is empty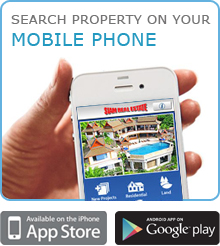 | | |
| --- | --- |
| What's New | |


| | |
| --- | --- |
| Weather Report | |


Owner's Login


Blog with expert
advice that addresses
all questions related to
Thailand property.
Read more »

Currency Converter
| | |
| --- | --- |
| Currency converters tool | |



Exchange rates


Holiday

Rental Property

A beautiful holiday villa for up to twelve guests. [HOL3737]
Type and Location: House in Nai Harn, Phuket
Offer Terms: Rental - Holiday
Beds: 6
Minimum rental term: 1 Week
Internal area: 400 sq. m.
Total area: 450 sq. m.
Summer Season
1 Jun - 30 Sep
High Season
1 Oct - 30 Nov
1 Feb - 31 May
Peak Season
1 Dec - 31 Jan
Daily
Weekly
* Monthly refers to 30 days.
How is my total rental calculated?
Rental rates vary by season and duration-of-stay. Consequently, it is necessary to look at each night of your stay and determine the applicable rate for that night.
For example, consider a 10-night stay, comprised of 4 nights in summer season and 6 nights in high season.
Since the stay is more than a week, the weekly rate will apply for all the nights of your stay. For each night, we determine the applicable season, consult the weekly rate for that season, divide that weekly rate by 7 to get a nightly rate, and add that amount to a running total.
In our example, the first 4 nights will use the summer season weekly rate (divided by 7), the last six nights will use the high-season weekly rate (divided by 7).
For a property that does not specify weekly or monthly rates, the daily rate for the applicable season is applied for each night of the stay.
About Nai Harn
Lauded by many as the best beach on the island, Nai Harn Beach has a reputation that precedes itself. The beach is situated on the southwest coastline with its stretch of golden sands and azure blue waters. On the approach to the beach there is a huge lake and beautiful temple with hills all around protecting the beach from the elements. Adjoining this great beach are five-star resorts such as the The Royal Phuket Yacht Club.
CLICK HERE TO VIEW STREET VIEW
Set in a private development, situated in a peaceful valley, offering private jungle and valley views and a tranquil environment for large groups or two families. Most importantly, the villa is within easy walking distance (about 10 minutes) of Nai Harn lagoon and the stunning Nai Harn beach (often described as Phuket's top beach).
A new 6 bedroom family villa with pool offering great value for large groups or two families. This luxury property is tastefully furnished and offers 6 bedrooms and 3 living rooms, with beautiful valley views and within easy tree covered walking distance (about 10 minutes) of Nai Harn lagoon and the stunning Nai Harn beach (Phuket's top beach) - with two more beaches only 2 minutes drive away. All this plus the luxury of a fulltime maid and a villa manager who can arrange cars, tours, babysitters and all your other holiday needs – this development prides itself on service to make your holiday truly memorable and great value.

Living areas – The Villa offers three inside living areas. The main upstairs living area has a large sofa, dining table, 50 inch TV, dvds, cable tv, iPod docking station and wifi - all opening onto the balcony and pool area. Downstairs has a second living area with 42 inch TV and kitchenette (great for the kids). One of the unique features of this villa is its large downstairs games room (third living room) with lots of sofas, a pool table, darts board and an iPod docking station to keep the children and adults entertained.

Outside living and pool area - The main living area opens onto a very large balcony area with 4 sofas, 8 sunbeds, bbq, and your own private pool. All with beautiful valley views.

Bedrooms - The Villa has 6 bedrooms, all with aircon and ceiling fans, and 5 bathrooms. The bedrooms are split over both levels, offering 3 bedrooms with king sized beds, 2 bedrooms with twin single beds and 1 childrens room with single bunk beds - accommodating a maximum of 12 people – all in crisp white cotton bed linen. Two of the three king sized bedrooms have ensuites and one of the twin single bedrooms has an ensuite. There are two other shared bathrooms. The villa has two baths in the ensuites.

Kitchen - The fully fitted luxury western style kitchen is equipped to meet all your needs (including the needs of your fulltime maid).

Activities, beaches, restaurants, shops, golf and massages – There are lots of things to do during your stay most of which are within 5-10 minutes drive of your villa – such as exploring the island by scooter (a favourite tourist pastime for US$5/day), riding elephants, monkey and snake shows, quad bike tours and boat trips to the islands (from as little as US$50/day for 8 people for your own longtail boat and boatboy) – the list goes on. Then there are the stunning beaches, with three of Phuket's top beaches only minutes drive from your villa including Ao Sane beach with the best coral reef snorkelling on Phuket Island. If you want restaurants and bars then there is no shortage in Nai Harn with probably 50 restaurants and bars within 5 minutes drive. If you want to escape for some shopping then the nearest shopping centres are 5 and 10 minutes away, but if you want the 100+ shop malls then 25 minutes drive takes you to either Central Festival (in the middle of the island) or Jungceylong (in Patong). If you want to play some golf, then there are 3 courses within about 30 minutes drive. In the late afternoon why not have a one hour massage for just US$10 – and then finish your day off with a genuine Thai meal cooked by your maid – its hard to beat this kind of luxury or value.

The villa also has free wireless internet access and a landline telephone for those people who have to keep in touch with the rest of the world. There is no-smoking inside at Pearl Villa, those guests wishing to do so are asked to please do so outside.

FACILITIES;

• Full time maid and daily cook (8:30am – 5:pm) - gardener and pool boy are included.

• One airport transfer by minivan on arrival and departure are included - a daily driver and minivan can be arranged at additional cost of about US$85/day including driver and petrol.

• 6 bedrooms with air conditioning units and ceiling fans – sleeping 12 people.

• Two large master bedrooms with walk in wardrobes and en-suite bathroom with shower and bath.

• One large master bedroom (with shared bathroom).

• One room with twin single beds (with shared bathroom).

• One room with twin single beds and en-suite bathroom.

• One room with single bunk beds (and shared bathroom).

• Large outdoor terrace with eight sunbeds and large covered areas with lots of seating and infinity edged pool.

• Gas BBQ

• Upstairs living room with dining table, large sofa, iPod docking station, 50" TV, DVD player (plus selection of movies) and cable TV with over 30 channels.

• Second living room downstairs with large sofa and additional 42" TV, DVD player and cable TV, ideal for the family to spread out or to entertain children.

• Games room (or third living room) downstairs with lots of sofas, a pool table, darts board and iPod docking station.

• Inside dining table for 12 people.

• Fully fitted Western style kitchen.

• Granite work surfaces throughout villa.

• Welcome pack on arrival including tea, coffee, water, juice, bread, milk and fruit.

• Bed linen and towel change every 5-7 days.

• Laundry, self service or maid service.

• Daytime maid/cook (8:30am – 5:00pm) included, evening service available at extra charge.

• Driver/car hire/motorbike rental, can be arranged at extra charge

• Excursions etc… can be arranged or suggested.

RENTAL RATES:


| | | |
| --- | --- | --- |
| Season | Period | Rate (USD) |
| High | 7 Jan – 8 Feb 2013 | 700 |
| Peak | 9 Feb – 17 Feb 2013 (CNY) | 900 |
| High | 18 Feb – 22 Mar 2013 | 700 |
| Peak | 23 Mar – 7 Apr 2013 | 900 |
| High | 8 Apr – 30 Apr 2013 | 700 |
| Low | 1 May - 31 Oct 2013 | 500 |
| High | 1 Nov – 13 Dec 2013 | 700 |
| Peak | 14 Dec – 5 Jan 2014 (Christmas) | 1,000 |
| High | 6 Jan – 30 April 2014 | 700 |
| Low | 1 May - 31 Oct 2014 | 600 |
| High | 1 Nov – 12 Dec 2014 | 800 |
| Peak | 13 Dec – 11 Jan 2015 (Christmas) | 1,000 |
Architectural style: Modern
Structure: Two Storey Villa
Conditions: Excellent
Accomodation
6 Bedrooms
5 Bathrooms
3 Bathrooms Ensuite
Sleeps 12
Included in Rental Price
Bed linen
Towels
Maid
Pool cleaner
Cook
Airport transfer
TV/Cable
Internet
Water
Gas
Electricity
Permissible
Smoking

No Smoking

Children

Children

Pets

No Pets

Cooking

Cooking
Nearby
Inland
Near Beach
Near Golf Courses
Near Yacht mooring
Near Shopping
Available Facilities
TV/Cable
Internet
Telephone
Private swimming pool
Fully furnished
Parking
Kitchen Facilities
Stovetop
Oven
Microwave oven
Refrigerator
Cooking Utensils
Dishware
Cutlery
Service: A cook, driver and minivan or vehicle rental are available at extra cost.
Prices quoted in THB are converted for your convenience only and may vary 5% or more. Currency movements are out of our control and prices may change without prior warning.
Page viewed 1,390 times, 0.3 views/day.