Text Search


Quick Search

Your enquiry cart
is empty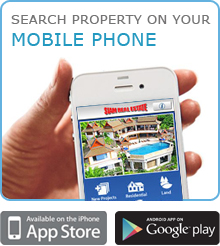 | | |
| --- | --- |
| What's New | |


| | |
| --- | --- |
| Weather Report | |


Owner's Login


Blog with expert
advice that addresses
all questions related to
Thailand property.
Read more »

Currency Converter
| | |
| --- | --- |
| Currency converters tool | |



Exchange rates


Holiday

Rental Property

Grand 4 Bedroom Pool Villa. [HOL4084]
Type and Location: House in Nai Harn, Phuket
Offer Terms: Rental - Holiday
Beds: 4
Minimum rental term: 3 Nights (Rates are quoted as GBP)
Internal area: 450 sq. m.
Total area: 1,000 sq. m.
Discounts for 14+ days and low occupancy (less than 4 persons)
Summer Season
1 Jun - 30 Sep
High Season
1 Oct - 30 Nov
1 Feb - 31 May
Peak Season
1 Dec - 31 Jan
Daily
Weekly
* Monthly refers to 30 days.
How is my total rental calculated?
Rental rates vary by season and duration-of-stay. Consequently, it is necessary to look at each night of your stay and determine the applicable rate for that night.
For example, consider a 10-night stay, comprised of 4 nights in summer season and 6 nights in high season.
Since the stay is more than a week, the weekly rate will apply for all the nights of your stay. For each night, we determine the applicable season, consult the weekly rate for that season, divide that weekly rate by 7 to get a nightly rate, and add that amount to a running total.
In our example, the first 4 nights will use the summer season weekly rate (divided by 7), the last six nights will use the high-season weekly rate (divided by 7).
For a property that does not specify weekly or monthly rates, the daily rate for the applicable season is applied for each night of the stay.
About Nai Harn
Lauded by many as the best beach on the island, Nai Harn Beach has a reputation that precedes itself. The beach is situated on the southwest coastline with its stretch of golden sands and azure blue waters. On the approach to the beach there is a huge lake and beautiful temple with hills all around protecting the beach from the elements. Adjoining this great beach are five-star resorts such as the The Royal Phuket Yacht Club.
CLICK HERE TO VIEW STREET VIEW
Without doubt one of the finest rental villas close to Nai Harn beach. Boasting over 450m2 of built up area on a 1,000m2 plot it provides quality and spacious accommodation in an upscale and quiet location. Completed in January 2011, it's kept in pristine condition by our full time staff. It has 4 large bedrooms (3 en-suite) and sleeps 11 adults with ease. The villa has a huge covered outdoor living area by the pool, which includes a dining area for 14 people and ample seating and sunbathing next to the 10m swimming pool. The villas main living area is raised well above ground level providing great mountain views over the pool and a cool and spacious feel to the property.
Villa location & Amenities
Nai Harn, which is not a busy tourist area, provides one of the best locations for a family holiday in Phuket. The villa is about 3 minutes drive from Nai Harn Beach and is located in an upscale and safe area and is conveniently close to an excellent range of (family friendly) bars, restaurants, authentic Thai food cafes, supermarkets and amenities. It is situated at the end of a paved cul-de-sac and has no passing traffic, no construction nearby or noise from any bars.
Your Villa experience & Service
We regard our customers as our Guests rather than Tenants so your holiday starts the moment you leave the airport where our driver will meet you. Your list for food, drink and wine is already dealt with and the drinks fridge is full. The villa is pristine with everything ready for your arrival. We meet all our guests at the villa with a welcome drink and make sure they can relax after what is normally a long journey. We can arrange a meal or snacks for your arrival. All you need to do is take a dip in the pool or just enjoy the balmy tropical evening with a drink.
The following day we can give you a quick tour of the area and show you some of the gems known only to the locals. We can help with your holiday itinerary and transport with our minibus and driver, eating out, car hire and food shopping. During your stay our housekeeping staff will keep the villa clean and tidy, our gardener will keep the pool and garden immaculate and our cook can temp you with an awesome range of Thai and western dishes.
In order to meet our commitment to excellence both for the villa and service we manage the maintenance and housekeeping on a daily basis. We are always easily contactable and are able to provide any assistance or advise you may need.
Villa design concepts & Facilities
The villa was designed to meet the needs of both the rental market and tropical living. The design links all rooms to a pool and large covered area that becomes the focus for activities, entertaining and relaxation. The villa is built on a single-level, from parking to poolside, ensuring easy and safe access. The design has incorporated natural wind flow to keep all areas well ventilated and cool without using AC (although all rooms have AC and fans).
The generous poolside area provides ample space for al fresco dining for 14 persons, comfortable seating and poolside fun. Space is the common theme throughout the villa, both in floor space and ceiling height. The construction and design has been uncompromising, as has the finishing with extensive use of teak, marble and granite. The result is that the villa has an overwhelming feeling of space, luxury and comfort set within a very practical and relaxing environment.
The villa has a large well-established garden and has been carefully positioned on a large plot to provide great views over the nearby mountains. There is ample secure and well-lit covered parking for 4 cars. The property is secure with remote controlled gate.
The villa is well equipped and has all modern appliances and equipment both in the kitchen, laundry and lounge. Furniture is a mix of quality teak and modern quality items. We have provided a modern and clutter free environment ideal for families with children.
Bedroom Details
Bedroom 1: which is en-suite has a king size bed and a single bed and can sleep up to 3 adults.
Bedroom 2: which is a large room is en-suite with large Jacuzzi bath and shower has a king size bed and a single bed and can sleep up to 3 adults.
Bedroom 3: which is en-suite has a king size bed and single bed and sleeps 3 adults.
Bedroom 4: has two single beds, adjoins bedroom 3 and has access to a 4th full bathroom with shower and sleeps 2 adults.
Two of the bedrooms open directly onto the poolside. All beds have extra comfort topper mattresses and are equipped with quality linen and more than ample wardrobe space. All bedrooms have AC and ceiling fans. There is ample space for additional cots if required.
Other Details
The Villa has a large (10 x 5 x 1.8m) infinity edge pool, with easy access, wide steps and Jacuzzi with long seat. The pool uses a 'swimmer friendly' salt-water chlorinator.
The lounge has ample seating and a large flat screen TV with home theater system and selection of DVD's.
Services included in the rental
* Airport transfers both ways to Phuket airport by minibus.
* Housekeeping & Cleaning for about 2-3 hours per day.
* Linen & towels are provided and changed every 3 days or as required.
* Electricity, reasonable usage of electricity.
* Garden is attended to every day and the pool on alternate days.
* Unlimited free Wi-Fi Internet.
* Satellite TV (UBC) with English movie, sport and news channels.
* Free use of Thai mobile phone (calls are charged at cost).
* Safe deposit of valuable.
* Service charge and taxes.
Additional Services
We provide a fully stocked drinks fridge with cold drinks, water and beer. We only charge for items used at cost plus a small handling fee. We can arrange for food shopping to be purchased prior to your arrival and also during your stay. We can arrange for a massage at the villa. We have a chef who is available either full time or on an ad-hoc basis. We have arranged several events for family gatherings providing everything from food to live music. Our English-speaking driver plus mini bus is also available to guests either on a per-trip, daily or half-day basis.
Booking Procedures
After dates, rates and currency have been agreed we will send you a Booking Confirmation and Invoice via email. To confirm the booking a deposit equivalent to 25% of the total rental due should be paid into our UK account. We will confirm receipt of your cleared funds by email. The balance of the rental is due 60 days before the check-in date and should be paid as above. We will also require a security and damage deposit to be paid when you check-in. This covers any loss or damage. We will accept any readily convertible currencies or Thai Baht. This will be returned less any charges, damage or loss when guests leave. Cancellation policy, in the event that circumstances force a change or cancellation of your holiday we will do our best to arrange a change of date (subject to availability) or a suitable refund.
Accomodation
4 Bedrooms
5 Bathrooms
4 Bathrooms Ensuite
Sleeps 11
Included in Rental Price
Bed linen
Towels
Maid
Laundry
Gardener
Pool cleaner
Cook
Airport transfer
TV/Cable
Internet
WiFi
Estate charges
Water
Gas
Electricity
Permissible
Smoking

Smoking

Children

Children

Pets

No Pets

Cooking

Cooking
Nearby
Near Beach
Near Schooling
Near Golf Courses
Near Yacht mooring
Near Shopping
Available Facilities
TV/Cable
Internet
WiFi
Telephone
Private swimming pool
Fully furnished
Parking
Jacuzzi inside
Kitchen Facilities
Stovetop
Grill
Oven
Microwave oven
Refrigerator
Dishwasher
Cooking Utensils
Prices quoted in THB are converted for your convenience only and may vary 5% or more. Currency movements are out of our control and prices may change without prior warning.
Page viewed 1,294 times, 0.3 views/day.