Text Search


Quick Search

Your enquiry cart
is empty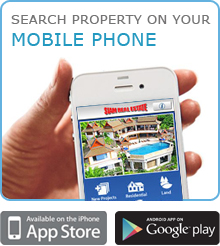 | | |
| --- | --- |
| What's New | |


| | |
| --- | --- |
| Weather Report | |


Owner's Login


Blog with expert
advice that addresses
all questions related to
Thailand property.
Read more »

Currency Converter
| | |
| --- | --- |
| Currency converters tool | |



Exchange rates


Holiday

Rental Property

Great views from this new development. [HOL3998]
Type and Location: House in Kamala, Phuket
Offer Terms: Rental - Holiday
Beds: 2
Minimum rental term: 3 Nights in Summer Season, 7 Nights in High and Peak Seasons.
Total area: 165 sq. m.
Summer Season
1 Jun - 30 Sep
High Season
1 Oct - 30 Nov
1 Feb - 31 May
Peak Season
1 Dec - 31 Jan
Daily
Weekly
* Monthly refers to 30 days.
How is my total rental calculated?
Rental rates vary by season and duration-of-stay. Consequently, it is necessary to look at each night of your stay and determine the applicable rate for that night.
For example, consider a 10-night stay, comprised of 4 nights in summer season and 6 nights in high season.
Since the stay is more than a week, the weekly rate will apply for all the nights of your stay. For each night, we determine the applicable season, consult the weekly rate for that season, divide that weekly rate by 7 to get a nightly rate, and add that amount to a running total.
In our example, the first 4 nights will use the summer season weekly rate (divided by 7), the last six nights will use the high-season weekly rate (divided by 7).
For a property that does not specify weekly or monthly rates, the daily rate for the applicable season is applied for each night of the stay.
About Kamala
This two kilometre long stretch of sand is situated on the west coast, south of Surin and north of Patong. This is another relatively peaceful beach when compared to the major tourist laden beaches. Here you can enjoy a secluded afternoon sunbathing or relaxing in the nearby restaurants that offer great sea-views.
CLICK HERE TO VIEW STREET VIEW
When deciding where to stay in Phuket, consider Kamala with the long sandy beach, restaurants and shops, a quiet Thai village atmosphere with all amenities. Next choose a stylish yet comfortable home away from home in beautiful surroundings. This holiday rental gives you all of that and more.
This contemporary townhouse takes pride of place at the end of the row next to the swimming pool. Just steps away from the inviting pool and scenic mountain views. The secure estate consists of a private street with the pool at the end. Set in a quiet, green area of Kamala, it is nothing short of pure relaxation.
The property itself has a small garden at the front, an open plan lounge, dining room and kitchen. Upstairs there are two bedrooms with en-suite bathrooms and balconies. On the roof is a terrace with a shaded sala, perfect for sitting and enjoying the view. There is also a guest bathroom and a full size washer and dryer.
The entire property is beautifully finished in monochrome black, white and grey. The result is stylish yet still comfortable. Ideal for a couple or small family, the estate has security and the road is quiet.
Included in the price is maid service once per week, water and electricity charges for stays of one week or less, cable TV and WiFi internet. For those who like diving, there are 4 life jackets, and 5 complete sets of masks, fins, and snorkels for use by the tennants.
Just a few minutes from the beach, shops and restaurants, the location is fantastic. Kamala has a wide range of dining choices and Phuket Fantasea is a must-see show for all.
Architectural style: Contemporary
Structure: Two Storey Townhouse with Roof Terrace
Gardens: Small garden
Conditions: Excellent
Accomodation
2 Bedrooms
3 Bathrooms
2 Bathrooms Ensuite
Sleeps 4
Included in Rental Price
Bed linen
Towels
Maid
TV/Cable
Internet
WiFi
Water
Electricity
Permissible
Smoking

No Smoking

Children

Children

Pets

No Pets

Cooking

Cooking
Nearby
Inland
Near Beach
Near Golf Courses
Near Shopping
Available Facilities
TV/Cable
Internet
WiFi
Communal swimming pool
Fully furnished
Parking
Kitchen Facilities
Stovetop
Oven
Microwave oven
Refrigerator
Dishware
Cutlery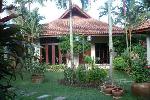 5 minute walk to the beach! [HOL6263]
House in Kamala, Phuket. From THB 2,350 per night. More info
Prices quoted in THB are converted for your convenience only and may vary 5% or more. Currency movements are out of our control and prices may change without prior warning.
Page viewed 2,614 times, 0.6 views/day.