Text Search


Quick Search

Your enquiry cart
is empty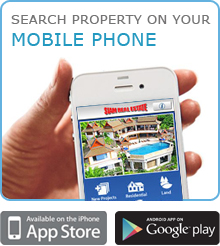 | | |
| --- | --- |
| What's New | |


| | |
| --- | --- |
| Weather Report | |


Owner's Login


Blog with expert
advice that addresses
all questions related to
Thailand property.
Read more »

Currency Converter
| | |
| --- | --- |
| Currency converters tool | |



Exchange rates


Long

Term Rental Property

This Private Villa is located in a very peaceful, quiet and secure estate [LTRSV1999]
Type and Location: House in Cape Panwa, Phuket
Offer Terms: Rental - Longterm
Price: THB 90,000 per month
Beds: From 3 to 4
Total area: 225 sq. m.
Available Now
About Cape Panwa
Cape Panwa on an outcrop east of Phuket Town is one of the quietest areas of the island and the water is shallow but it's certainly very scenic with views out across Chalong Bay and Lone Island. Luxury villas and condominiums line the beach but dotted in between are fishermen's huts and at the far west end of the beach there is a mangrove swamp. A unique and exclusive area of Phuket, Cape Panwa seems like a different world. Aside from the Phuket Aquarium, there is not much to do except eat, drink and relax in one of the fantastic properties.
CLICK HERE TO VIEW STREET VIEW
There are 2 floors comprising 225 sqm of living space, and the main living areas are located on the 2nd floor. The ground floor hosts 4 bedrooms and 3 bathrooms.
Panoramic views are afforded from the 2nd floor where the main entrance can be found. There is an open plan living area and the dinning room and living room open to a large outdoor terrace found along one side of the entire 2nd floor.
There is a western kitchen and dining room suitable to seat 6 people. The windows and living room doors open up to create outdoor living spaces. The western kitchen includes plenty of cupboard space and includes a stove, refrigerator and washing machine.
The lower level host the master bedroom and the 3 additional bedrooms situated on either side of the stairwell. The two guest rooms are share an ensuite bathroom and both bedrooms are of equal sizes. All bedrooms have built in wardrobes.
The master bedroom has a large ensuite bathroom and leads out to a vast terrace which also enjoys spectacular views.
The estate has a communal pool also overlooking the sea and there is estate security. There is a short path leading from the villa to the beach.
Cape Panwa is a perfect location for those who want to be away from the tourist areas, bars and shopping. It is a quiet residential area, with no traffic and hosts some of Phukets most exclusive properties. However a 10 minute drive east will lead you to the vibrant and cultural centre of Phuket, Phuket Town. Conveniently if you head north to the main road then you less then 20 minutes from shopping centres, western grocery stores, cinema, restaurants and international schools and hospitals.
Architectural style: Modern Tropical
Structure: 2 Storey Beach front Villa
Gardens: Tropical Landscaped
Accomodation
4 Bedrooms
4 Bathrooms
2 Bathrooms Ensuite
Sleeps 8
Included in Rental Price
Bed linen
Towels
Gardener
Pool cleaner
TV/Cable
Estate charges
Security
Permissible
Smoking

No Smoking

Children

Children

Pets

Pets

Cooking

Cooking
Nearby
On Beach
Near Beach
Near Schooling
Near Yacht mooring
Near Town
Near Shopping
Available Facilities
TV/Cable
Internet
Telephone
Communal swimming pool
Estate security
Fully furnished
Parking
Kitchen Facilities
Stovetop
Grill
Oven
Microwave oven
Refrigerator
Cooking Utensils
Dishware
Cutlery
Entertainment: TV, UBC Cable DVD
Prices quoted in THB are converted for your convenience only and may vary 5% or more. Currency movements are out of our control and prices may change without prior warning.
Page viewed 3,541 times, 0.6 views/day.