Text Search


Quick Search

Your enquiry cart
is empty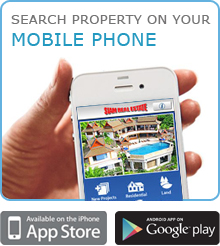 | | |
| --- | --- |
| What's New | |


| | |
| --- | --- |
| Weather Report | |


Owner's Login


Blog with expert
advice that addresses
all questions related to
Thailand property.
Read more »

Currency Converter
| | |
| --- | --- |
| Currency converters tool | |



Exchange rates


Long

Term Rental Property

Villa wraps around private pool, providing beautiful views from every room [LTRIL4311]
Type and Location: House in Kathu, Phuket
Offer Terms: Rental - Longterm
Price: THB 65,000 per month
Beds: 4
Internal area: 340 sq. m.
Minimum rental term: 6 Months
Available Now
About Kathu
The central location of Kathu means the west coast beaches are just as easily reached as the Phuket Town area, with shopping, schools and hospitals. Golf courses are a main feature here and the slow pace of life is continued with waterfalls and a peaceful reservoir, which is great to walk around or have a picnic by. A range of tourist activities are ideal for kids, such as elephant trekking, cable waterskiing and karting.
CLICK HERE TO VIEW STREET VIEW
This villa has a "tropical charm" design which is perfect for both function and relaxation. Every corner is a private corner. The house is surrounded by nature, boasting the largest lake in Phuket and an 18-hole golf course. A breathtaking view inside the house of lush green hills will refresh and calm your mind.
The open floor plan features a large L-shaped kitchen with European-quality cabinets. The appliances include a built-in hob/oven and a large, stainless steel refrigerator. The dining area seats 4. The living is furnished with comfort and entertainment in mind, featuring overstuffed recliners and a 50-inch plasma TV. Fitted blinds allow control of the light from the terrace and private pool. The pool area is immaculately landscaped and includes a small sala.
The four bedroom feature relaxing views of the pool, the golf course, and the surrounding countryside. Three have ensuite bathrooms with a tub in the master suite.
There are white ceramic floor tiles and crisp white walls throughout the house. The bedrooms feature Tabak hardwood parquet.
The country club property is located in Kathu, just over the mountain from Patong (approximately 20 minutes' drive), a short drive to the British International School and a few minutes to the Central Shopping Hub which comprises the Central Festival Mall, Lotus Tesco, Big C Shopping Mall, The Index Mall, The Home Design Center, Home Mart and Makro. There are 4 major hospitals within a 15 minute drive.
Architectural style: Contemporary
Gardens: Landscaped
Conditions: Very well maintained
Accomodation
4 Bedrooms
4 Bathrooms
3 Bathrooms Ensuite
Sleeps 8
Included in Rental Price
Gardener
Pool cleaner
Estate charges
Permissible
Smoking

No Smoking

Children

Children

Pets

No Pets

Cooking

Cooking
Nearby
Inland
Near Beach
Near Schooling
Near Golf Courses
Near Hospitals
Near Town
Near Shopping
Available Facilities
TV/Cable
Internet
WiFi
Telephone
Private swimming pool
Estate security
Fully furnished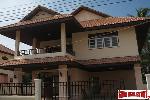 Good value three bedroom home in private estate [LTRIL1809]
House in Kathu, Phuket. THB 35,000 per month. More info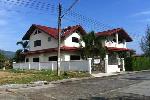 Interesting property with many options [LTRIL3443]
House in Kathu, Phuket. THB 73,000 per month. More info
Prices quoted in THB are converted for your convenience only and may vary 5% or more. Currency movements are out of our control and prices may change without prior warning.
Page viewed 816 times, 0.2 views/day.