Text Search


Quick Search

Your enquiry cart
is empty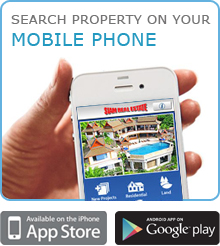 | | |
| --- | --- |
| What's New | |


| | |
| --- | --- |
| Weather Report | |


Owner's Login


Blog with expert
advice that addresses
all questions related to
Thailand property.
Read more »

Currency Converter
| | |
| --- | --- |
| Currency converters tool | |



Exchange rates


Long

Term Rental Property

Great for groups of friends or large families [LTRIL6282]
Type and Location: House in Cape Panwa, Phuket
Offer Terms: Rental - Longterm
Price: THB 120,000 per month
Beds: 4
Internal area: 664 sq. m.
Total area: 800 sq. m.
Minimum rental term: 1 Year
Available Now
About Cape Panwa
Cape Panwa on an outcrop east of Phuket Town is one of the quietest areas of the island and the water is shallow but it's certainly very scenic with views out across Chalong Bay and Lone Island. Luxury villas and condominiums line the beach but dotted in between are fishermen's huts and at the far west end of the beach there is a mangrove swamp. A unique and exclusive area of Phuket, Cape Panwa seems like a different world. Aside from the Phuket Aquarium, there is not much to do except eat, drink and relax in one of the fantastic properties.
CLICK HERE TO VIEW STREET VIEW
This four bedroom pool villa sits in a quiet area in coveted, upscale Cape Panwa, just 200 meters from the main road. The set-up of the house would make it ideal for a group of friends or a larger family.
The full Western kitchen sports glass-front cabinetry and built-in stainless steel appliances including a hob, hood, oven, microwave, and dishwasher. The house also has a washing machine. Multiple lounge areas provide great places to enjoy the sea views and the dining area seats eight.
The sea view pool is 3m x 7m and the terrace is nicely landscaped with mature plants and includes a small sala and dining area.
The bedrooms, all with ensuite bathrooms and gloss-wood floors, feature plentiful built-in storage and desk/dressing table space. The bathrooms feature marble work and glassed-in shower areas; the master suite has a large, corner tub and a two-person sauna.
With a long-term rental, services and utilites are charged separately. Minimum contract is one year.
Architectural style: Contemporary
Structure: Two storeys
Gardens: Yes
Accomodation
4 Bedrooms
4 Bathrooms Ensuite
Sleeps 8
Permissible
Smoking

Smoking

Children

Children

Pets

No Pets

Cooking

Cooking
Nearby
Inland
Near Beach
Near Schooling
Near Yacht mooring
Near Shopping
Available Facilities
TV/Cable
Internet
WiFi
Private swimming pool
Fully furnished
Parking
Sauna
Kitchen Facilities
Stovetop
Oven
Microwave oven
Refrigerator
Dishwasher
Dishware
Cutlery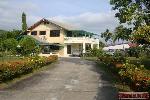 Large house for rent [LTRIL3365]
House in Cape Panwa, Phuket. THB 50,000 per month. More info
Prices quoted in THB are converted for your convenience only and may vary 5% or more. Currency movements are out of our control and prices may change without prior warning.