Text Search


Quick Search

Your enquiry cart
is empty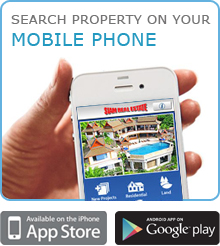 | | |
| --- | --- |
| What's New | |


| | |
| --- | --- |
| Weather Report | |


Owner's Login


Blog with expert
advice that addresses
all questions related to
Thailand property.
Read more »

Currency Converter
| | |
| --- | --- |
| Currency converters tool | |



Exchange rates


Long

Term Rental Property

The largest property on the estate near Rawai Beach. [LTRIL3752]
Type and Location: House in Rawai, Phuket
Offer Terms: Rental - Longterm
Price: THB 150,000 per month
Beds: 5
Internal area: 510 sq. m.
Total area: 790 sq. m.
Minimum rental term: 1 Month = 180,000, 3 moths = 160,000, 6 months = 160,000, 9 months = 150,000 per month.
Available Now
About Rawai
Situated at the southernmost tip of the island, Rawai Beach is the home of the famous sea gypsies and some of the finest seafood restaurants on the island. The surrounding ocean and islands are great for snorkeling, fishing, boat tours and diving, the beach itself is not suitable for swimming due to its being tidal. However Naiharn beach one of best on the island is within 3 km of Rawai Beach road. Rawai has many great bars and spectacular views of the outlaying islands.
CLICK HERE TO VIEW STREET VIEW
A very grand property finished to the highest standards, with a bright, cheery exterior. As the last house in the row, there is clear land to the side and rear, providing peaceful views of grassy areas. Five ensuite bedrooms, huge living and entertainment areas and the private pool make this a fantastic rental opportunity.
After taking in the impressive facade, with triple pointed roof feature, the beautiful private pool and Thai sala will capture the attention. The free standing shower, sun loungers and restful shaded terrace are reminiscent of a high end resort and create a relaxing space.
Upon entering the house, the sheer size is impressive, the open plan living room, dining room and kitchen are divided by pillars and separate ceiling features. Key pieces of furniture have been carefully selected for an elegant, understated look. The modern kitchen is a cooks dream, with double fridge/freezer and stove top taking centre stage on the island.
There are two bedrooms on the ground floor, along with two store rooms. The remaining three bedrooms are on the upper floor, expansive balconies with ceiling fans and sofas are a great place to enjoy the distant mountain views.
Rental Prices:

1-3 Months - THB 180,000 per month
6 Months - THB 160,000 per month
9 Months - THB 150,000 per month
12 Months - THB 150,000 per month

Maid and laundry services are available at extra cost. The tenant is responsible for paying telephone, internet, cable TV bills, as well as electricity and water charges.

Rawai offers a wide range of seafood, Thai and international restaurants, many along the beach road just minutes away. Nearby Nai Harn beach is more popular for a sun bathing and water activities.
Architectural style: Modern Thai
Structure: Two Storey House
Gardens: Landscaped
Conditions: Excellent
Accomodation
5 Bedrooms
6 Bathrooms
5 Bathrooms Ensuite
Sleeps 10
Included in Rental Price
Bed linen
Towels
Gardener
Pool cleaner
Security
Gas
Permissible
Smoking

Smoking

Children

Children

Pets

Pets

Cooking

Cooking
Nearby
Inland
Near Beach
Near Golf Courses
Near Yacht mooring
Near Shopping
Available Facilities
TV/Cable
Internet
Telephone
Private swimming pool
Home security
Estate security
Fully furnished
Parking
Jacuzzi inside
Jacuzzi outside
Kitchen Facilities
Stovetop
Grill
Oven
Microwave oven
Refrigerator
Cooking Utensils
Dishware
Cutlery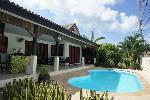 In a quiet corner of Rawai, near the beach. [LTRIL3860]
House in Rawai, Phuket. THB 30,000 per month. More info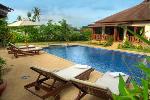 Quality detached house in Rawai with large garden and swimming [LTRIL1341]
House in Rawai, Phuket. THB 80,000 per month. More info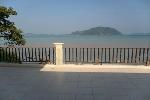 Without doubt, one of the best locations in Phuket. [LTROB3846]
House in Rawai, Phuket. THB 150,000 per month. More info
Prices quoted in THB are converted for your convenience only and may vary 5% or more. Currency movements are out of our control and prices may change without prior warning.
Page viewed 2,133 times, 0.5 views/day.