Text Search


Quick Search

Your enquiry cart
is empty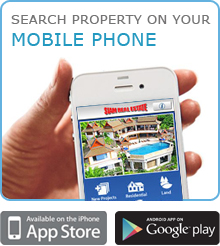 | | |
| --- | --- |
| What's New | |


| | |
| --- | --- |
| Weather Report | |


Owner's Login


Blog with expert
advice that addresses
all questions related to
Thailand property.
Read more »

Currency Converter
| | |
| --- | --- |
| Currency converters tool | |



Exchange rates


Long

Term Rental Property

Large house for rent [LTRIL3365]
Type and Location: House in Cape Panwa, Phuket
Offer Terms: Rental - Longterm
Price: THB 50,000 per month
Beds: 4
Internal area: 450 sq. m.
Total area: 1,746 sq. m.
Minimum rental term: 6 months
Available Now
About Cape Panwa
Cape Panwa on an outcrop east of Phuket Town is one of the quietest areas of the island and the water is shallow but it's certainly very scenic with views out across Chalong Bay and Lone Island. Luxury villas and condominiums line the beach but dotted in between are fishermen's huts and at the far west end of the beach there is a mangrove swamp. A unique and exclusive area of Phuket, Cape Panwa seems like a different world. Aside from the Phuket Aquarium, there is not much to do except eat, drink and relax in one of the fantastic properties.
CLICK HERE TO VIEW STREET VIEW
If you are looking to rent a large home that has four bedrooms within a peaceful environment, this excellent rental opportunity at Cape Panwa is right up your street. This value for money rental opportunity is set over a massive area of 1,746sqm, 450sqm of which is internal. The large garden makes up the remainder of that total, which provides renters with a massive lawn area that is ideal for those who have children.
The house is designed in a Thai style, owning a lounge, indoor and outdoor kitchens, a dining room, terrace, balconies and a carport. The house also owns areas designated for an office.
The large terrace is the perfect place to relax and overlook the scenery of the garden.
The interior of the house is fully furnished and very roomy, with tall ceilings and great airflow. The home benefits from air-conditioning and fans throughout.
There are four bedrooms in total situated on the second floor, alongside four bathrooms.
The house is available to rent for a minimum of 6 months for the excellent price of 50,000baht per month.
Cape Panwa is situated on the east coast of the island within an exclusive and much sought after area. Within a short drive away, you can access beaches, restaurants, schools, shopping centres and Phuket Town. This is the ideal area for those that enjoy a laidback atmosphere.
Architectural style: Thai
Structure: Good
Gardens: Very Large
Conditions: Good
Accomodation
4 Bedrooms
4 Bathrooms
Sleeps 8
Included in Rental Price
Permissible
Smoking

Smoking

Children

Children

Pets

No Pets

Cooking

Cooking
Nearby
Inland
Near Beach
Near Schooling
Near Golf Courses
Near Hospitals
Near Town
Near Shopping
Available Facilities
TV/Cable
Internet
Telephone
Fully furnished
Parking
Prices quoted in THB are converted for your convenience only and may vary 5% or more. Currency movements are out of our control and prices may change without prior warning.
Page viewed 1,275 times, 0.3 views/day.