Text Search


Quick Search

Your enquiry cart
is empty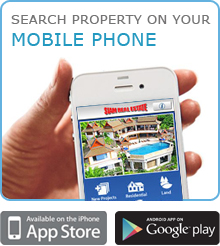 | | |
| --- | --- |
| What's New | |


| | |
| --- | --- |
| Weather Report | |


Owner's Login


Blog with expert
advice that addresses
all questions related to
Thailand property.
Read more »

Currency Converter
| | |
| --- | --- |
| Currency converters tool | |



Exchange rates


Long

Term Rental Property

Great rental opportunity [LTRIL3186]
Type and Location: House in Nai Harn, Phuket
Offer Terms: Rental - Longterm
Price: THB 55,000 per month
Beds: 3
Minimum rental term: 12 month=55,000THB, 3-6 month=80,000THB
Available Now
About Nai Harn
Lauded by many as the best beach on the island, Nai Harn Beach has a reputation that precedes itself. The beach is situated on the southwest coastline with its stretch of golden sands and azure blue waters. On the approach to the beach there is a huge lake and beautiful temple with hills all around protecting the beach from the elements. Adjoining this great beach are five-star resorts such as the The Royal Phuket Yacht Club.
CLICK HERE TO VIEW STREET VIEW
This is a great rental opportunity for those who enjoy a piece of tropical luxury during their stay on Phuket Island. This charming pool villa offers three bedrooms, three ensuite bathrooms, an open plan living area with a lounge, dining room and a western kitchen, a landscaped garden and a 32sqm private swimming pool.
The attraction of this property is the comfortable and convenient living options that it provides for potential renters.
The nicely planned garden provides lots of areas to relax in the sunshine or shade. The large perimeter wall that surrounds the property ensures you will have total privacy and security. The garden is dominated by the well-maintained 32sqm private swimming pool that is positioned within footsteps of the main body of the villa, making pool access very easy.
The interior is even better planned and designed than the garden. The spacious open plan living space is ideal to relax and unwind within. A lounge, dining room and western kitchen make up the living area. The decoration combines white ceramic tiled floors, painted white walls and a great selection of furniture that allow the property a classy and stylish feel. Furniture includes a beautiful three-piece wicker settee, a matching coffee table and a wooden unit with a flat-screen TV placed upon it.
The adjoining dining area and western kitchen are also nicely equipped with a six-seat wooden dining table and a host of appliances that include a stovetop, microwave, refrigerator, a washing machine and a nice choice of cutlery.
There are three bedrooms in total, owning double beds, air-conditioning, built-in or walk-in wardrobes and ensuite bathrooms. A great feature is the classy wooden four-post-bed that is situated in the master bedroom.
This great rental opportunity is available for the price of 60,000baht per month. Other utilities and services you receive when signing the rental agreement includes cable/satellite TV, ADSL internet connections, a maid one time per week, a gardener and a pool cleaner.
The location at Nai Harn has become very desirable over the past few years, due to its fine beaches, understated nightlife, quality restaurants and its friendly atmosphere. You can enjoy a peaceful existence but still are within a short distance to all the local modern amenities that makes a stay on Phuket complete.
Architectural style: Modern Pool Villa
Structure: Very Good
Gardens: Landscaped
Conditions: Very Good
Accomodation
3 Bedrooms
3 Bathrooms
3 Bathrooms Ensuite
Sleeps 6
Included in Rental Price
Maid
Gardener
Pool cleaner
TV/Cable
Internet
Permissible
Smoking

Smoking

Children

Children

Pets

No Pets

Cooking

No Cooking
Nearby
Inland
Near Beach
Near Schooling
Near Shopping
Available Facilities
TV/Cable
Internet
Private swimming pool
Fully furnished
Parking
Kitchen Facilities
Stovetop
Microwave oven
Refrigerator
Cutlery
Prices quoted in THB are converted for your convenience only and may vary 5% or more. Currency movements are out of our control and prices may change without prior warning.
Page viewed 1,872 times, 0.4 views/day.