Text Search


Quick Search

Your enquiry cart
is empty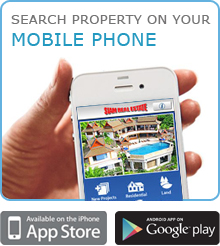 | | |
| --- | --- |
| What's New | |


| | |
| --- | --- |
| Weather Report | |


Owner's Login


Blog with expert
advice that addresses
all questions related to
Thailand property.
Read more »

Currency Converter
| | |
| --- | --- |
| Currency converters tool | |



Exchange rates


Long

Term Rental Property

Without doubt, one of the best locations in Phuket. [LTROB3846]
Type and Location: House in Rawai, Phuket
Offer Terms: Rental - Longterm
Price: THB 150,000 per month
Beds: 5
Minimum rental term: 1 Year
Available Now
About Rawai
Situated at the southernmost tip of the island, Rawai Beach is the home of the famous sea gypsies and some of the finest seafood restaurants on the island. The surrounding ocean and islands are great for snorkeling, fishing, boat tours and diving, the beach itself is not suitable for swimming due to its being tidal. However Naiharn beach one of best on the island is within 3 km of Rawai Beach road. Rawai has many great bars and spectacular views of the outlaying islands.
CLICK HERE TO VIEW STREET VIEW
Amongst only a few beachfront properties in Phuket, this stunning three storey villa is situated on an almost deserted east coast beach. Views over Chalong Bay and the surrounding islands are a sight to be seen. The property is offered for rent unfurnished, allowing tenants to add their own style with hardwood floors as an inspirational base to work from.
Approaching the property via the quiet road, you will see what seems to be a pleasant one storey Thai style house. But for the glimpse of sea behind, you would be forgiven for thinking this is an attractive, yet rather ordinary property. What lies behind this unassuming facade, is truly captivating. You actually enter on the top floor, where the living area is, comprising living room, dining room and kitchen. As the villa is set into the hillside, there are two more floors below. Three bedrooms with en-suite bathrooms take up the next level down and the remaining two bedrooms, also with en-suites are on the ground floor.
The amount of outdoor space in this villa is astounding. The double car port leads onto a covered terrace on the entry level. The middle floor benefits from the best position with an expansive terrace making the most of the sweeping views. There is also a large sala, which would be great for a shaded dining or relaxing area. On the ground floor is the swimming pool, which is still private due to the elevated position.
The beach here is narrow and sandy, prefect for a pleasant stroll. The water is too shallow for swimming, however is some of the clearest you will sea. For a more tourist oriented beach, Nai Harn is the closest, less than ten minutes drive away. There are a few villas on the secure estate, generously spaced out with plenty of trees interlaced.
Architectural style: Thai
Structure: Three Storey Villa
Conditions: Excellent
Accomodation
5 Bedrooms
6 Bathrooms
5 Bathrooms Ensuite
Sleeps 10
Included in Rental Price
Permissible
Smoking

No Smoking

Children

Children

Pets

No Pets

Cooking

Cooking
Nearby
On Beach
Near Beach
Near Golf Courses
Near Yacht mooring
Near Town
Near Shopping
Available Facilities
Private swimming pool
Estate security
Parking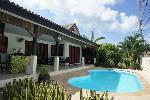 In a quiet corner of Rawai, near the beach. [LTRIL3860]
House in Rawai, Phuket. THB 30,000 per month. More info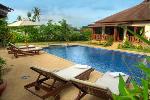 Quality detached house in Rawai with large garden and swimming [LTRIL1341]
House in Rawai, Phuket. THB 80,000 per month. More info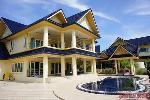 The largest property on the estate near Rawai Beach. [LTRIL3752]
House in Rawai, Phuket. THB 150,000 per month. More info
Prices quoted in THB are converted for your convenience only and may vary 5% or more. Currency movements are out of our control and prices may change without prior warning.
Page viewed 828 times, 0.2 views/day.